5 festive traditions to treasure this Christmas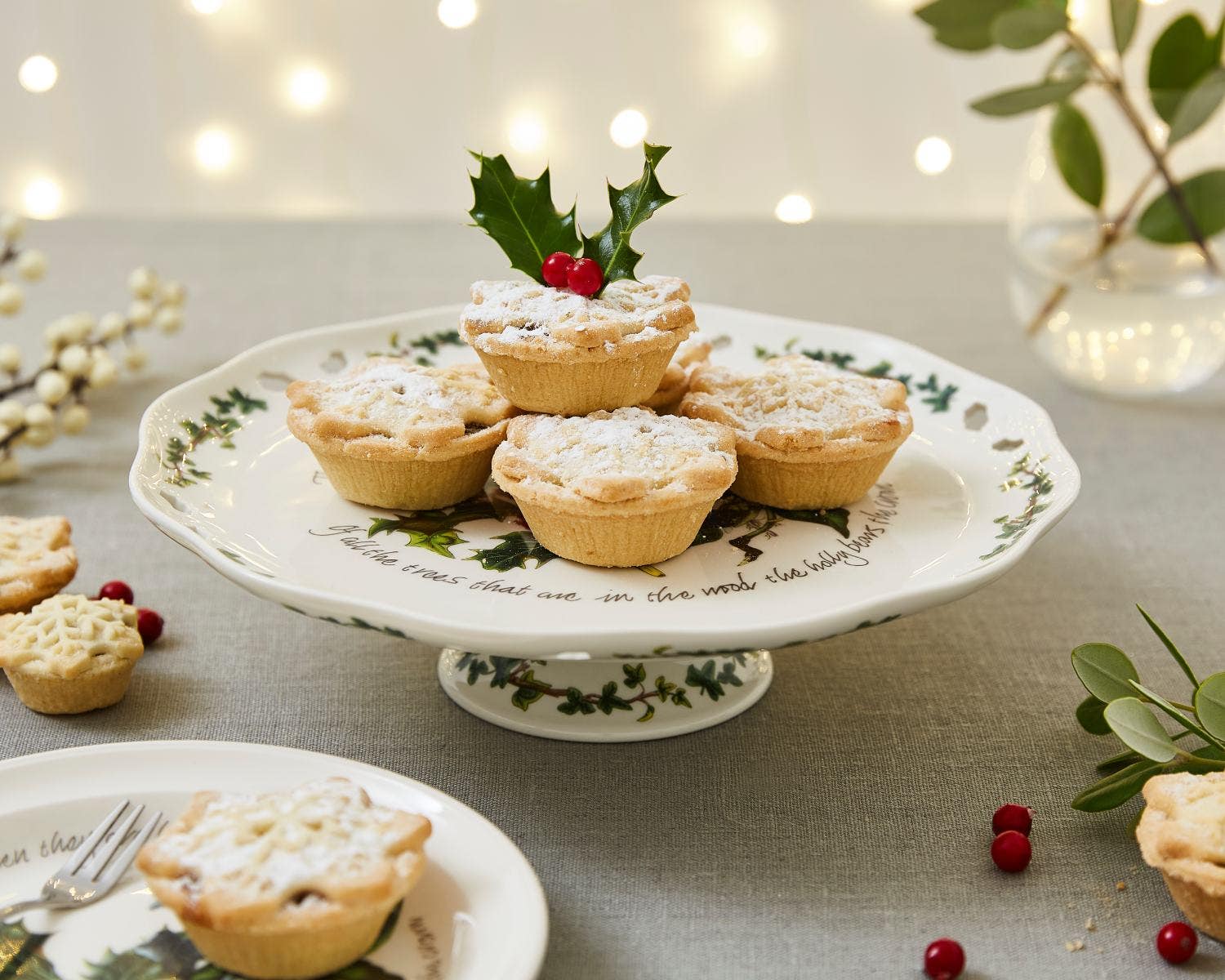 Filled with moments of togetherness and festive traditions to treasure, the build up to Christmas is often the most magical. Whether you're keeping childhood traditions alive or making new ones for your own family, we've gathered our favourite Christmas traditions to inspire you to make the most of every special opportunity this festive season.
1. Decorating a Christmas Tree
Decorating your house for Christmas is often one of the most anticipated events of the season and our favourite way to kick off festivities. Of course, for many the main event is decorating the tree – a tradition that in fact dates back thousands of years, and which was first introduced in the UK by Queen Charlotte in 1800, who bought the tradition over from her native country, Germany.
Whether you like to switch up your theme each year or keep to the same treasured decorations, there's something so special about gathering your family to decorate the tree. Set the scene with festive music on a loop and a tray full of mince pies to delve into as you hang your favourite decorations.
Looking for a new twist to your tree decorating tradition? Why not start adding a new bauble or decoration to your collection each year? Our Wrendale Designs range has a variety of baubles to choose from featuring adorable scenes of festive animals and includes a limited-edition annual bauble that we update each year.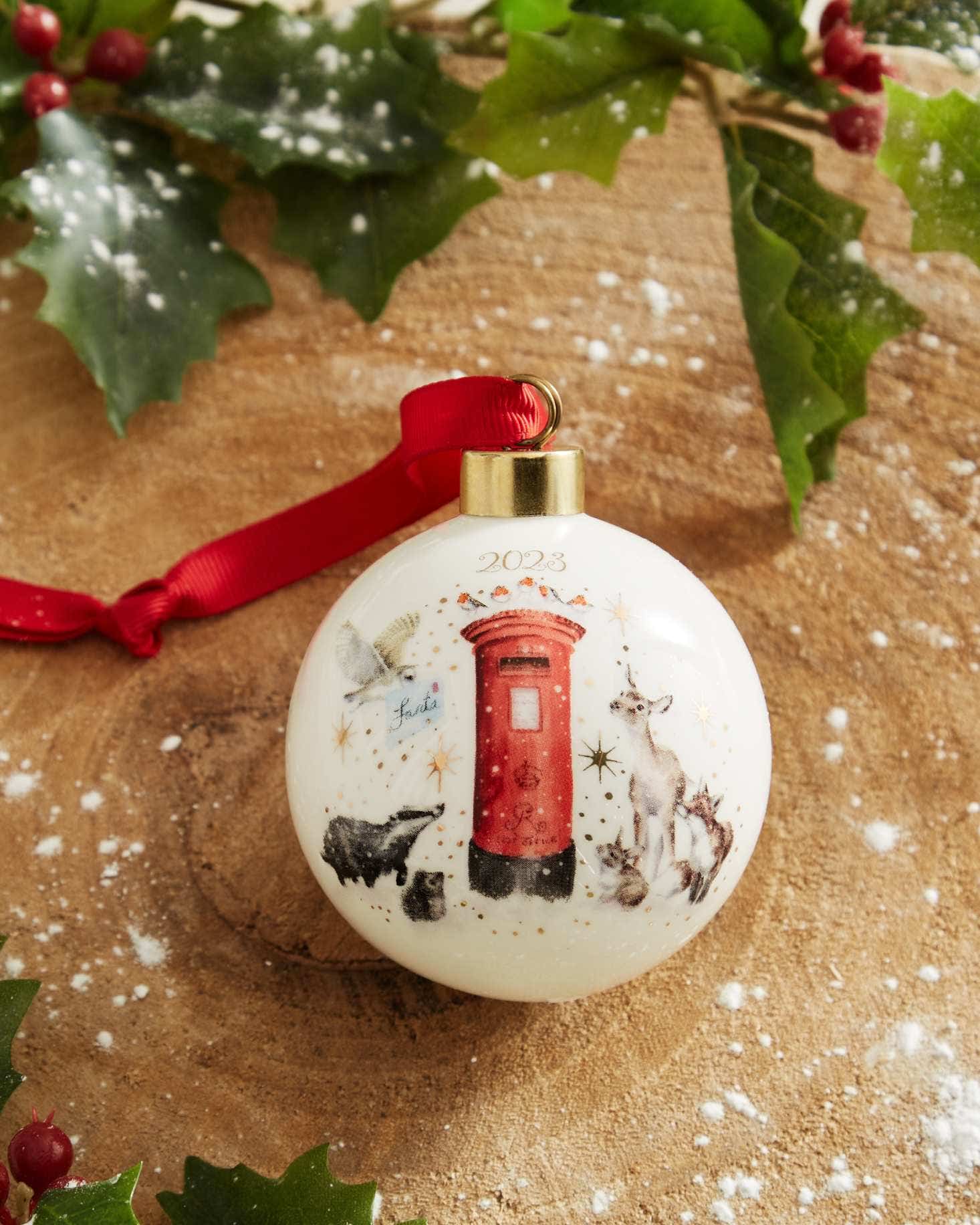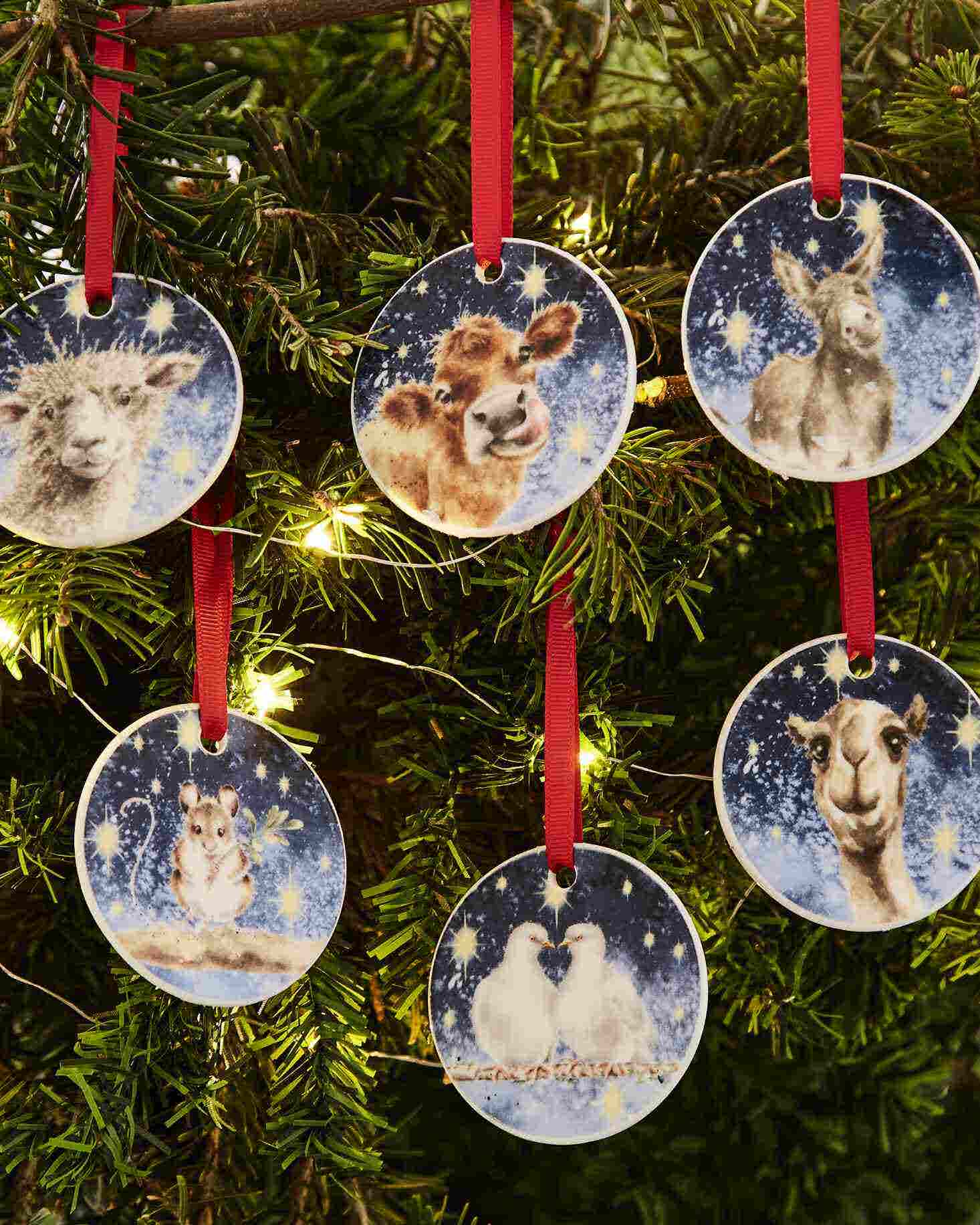 2. Festive family activities
The festive season is all about spending time with loved ones and making memories, so why not turn your festive family activities into precious traditions and enjoy them year after year? Our favourites include an afternoon ice skating, dropping in to meet Father Christmas, and snuggling down together in front of the fire to watch our favourite Christmas movies. It's not Christmas without an annual viewing of Miracle on 34th Street, Home Alone and Elf!
Make your festive movie watching even more joyous with a delicious hot chocolate served from your favourite Christmas mug. The Sophie Conran Mistletoe mugs are a beautiful addition to your collection with their delicate botanical pattern, or the Mug Meirion festive mugs are the perfect choice if you prefer your Christmas mugs with a little more colour and whimsy.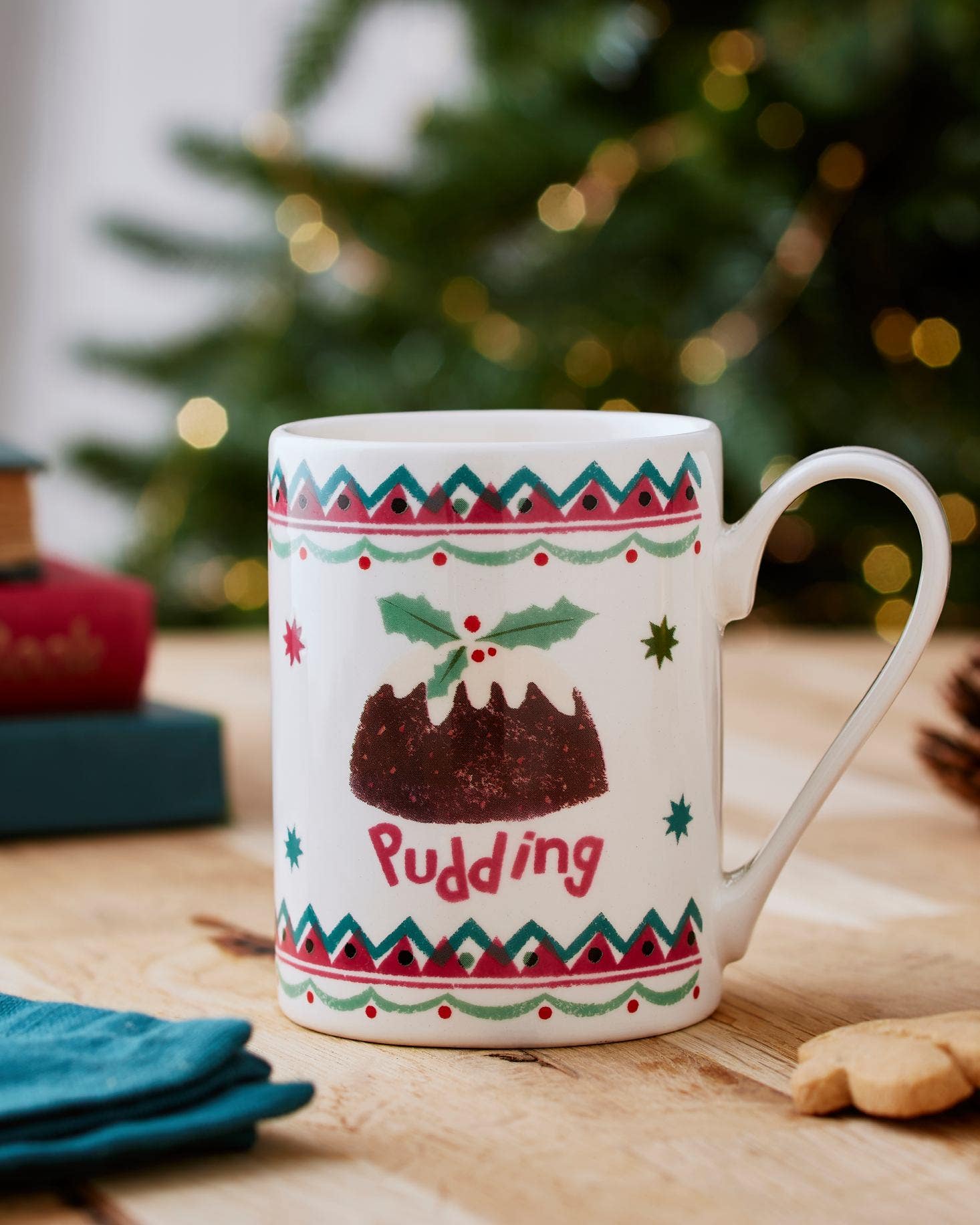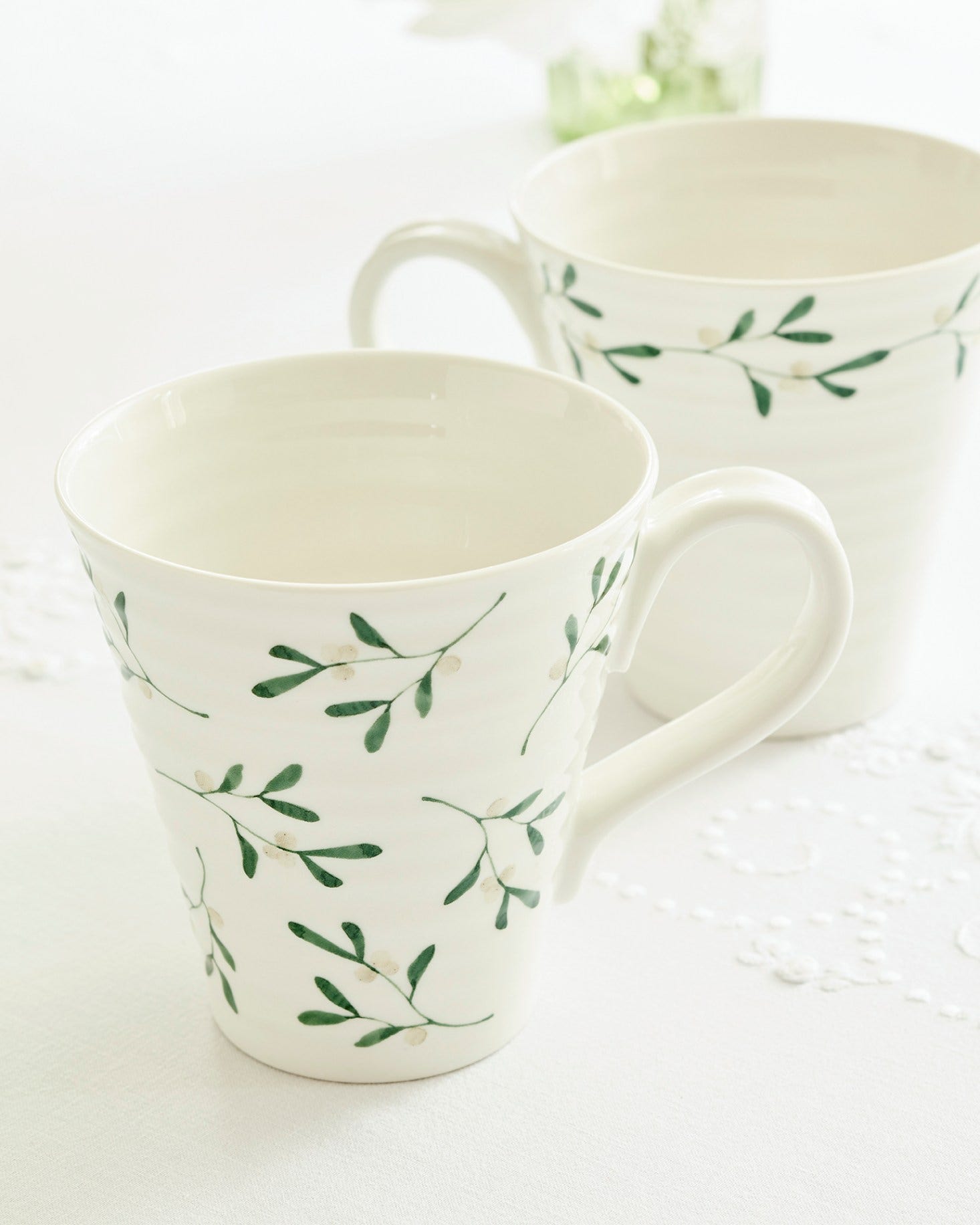 3. Homemade festive touches
A handmade touch is always recommended for adding a special addition to your celebrations, whether it's to enjoy in the moment or as a gift for someone you love. An obvious go-to for a homemade treat is to whip up something delicious in the kitchen. Did you know? British tradition recommends that everyone should eat a mince pie on each of the 12 days of Christmas for good luck. We're sure you'd agree that it'd be rude not to follow such a tradition, so make sure you have something fancy to display your fruit pies on, such as our oh-so-festive The Holly & the Ivy footed cake plate.
Stir-up Sunday is also a great excuse to get baking for Christmas. Taking place on Sunday 26th November this year, the day has become associated with making your Christmas pudding – another favourite British tradition introduced by royalty many years ago. But you can also use this day to get ahead of your Christmas dinner prep by making and freezing any sauces and starting your Christmas cake.
If you're looking for homemade gift ideas, Sophie Conran's heart-shaped gingerbread biscuits make a thoughtful gift that children can help with too. Simply wrap up in cellophane bags with a colourful ribbon and gift to family and friends – they will love the personalised touch!
4. Exchanging gifts
A firm favourite when it comes to Christmas traditions, exchanging gifts can be a heart-warming ritual to partake in. There's nothing quite like seeing the joy you bring to others with a thoughtful gift that makes them smile. However, we know how tricky it can also be to find the perfect gift, so we've curated a gift guide to inspire.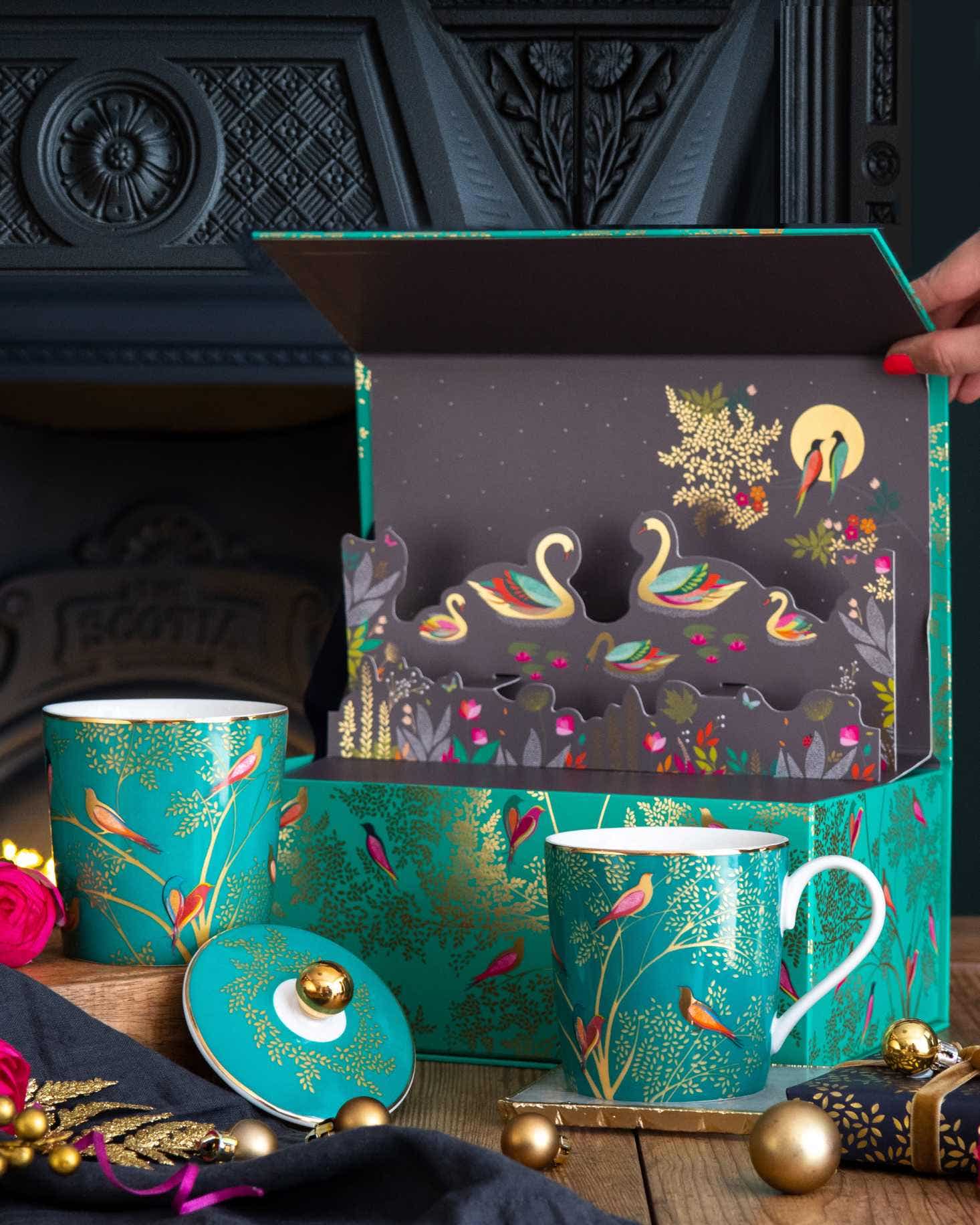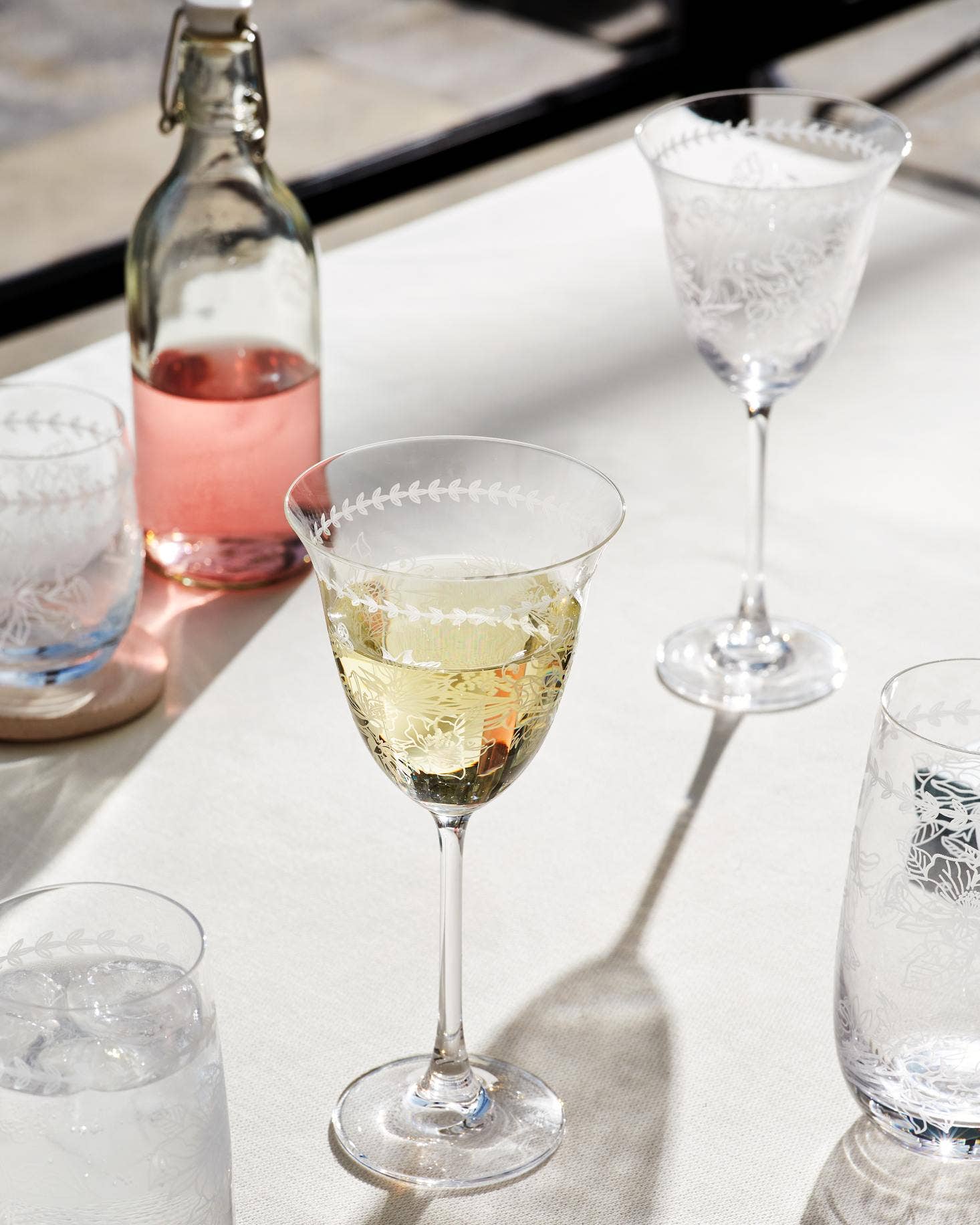 Instead of or in addition to gift giving, another treasured festive tradition includes sending Christmas cards in the post. Like many other Christmas traditions, sending Christmas cards dates back to the Victorian era. It was Queen Victoria who sent the first official card and Sir Henry Cole, who was instrumental in setting up the first Penny Post postal service in the UK and who commissioned the first commercial festive card way back in 1843. A thoughtful gesture that many people still appreciate, why not keep a long-standing tradition alive and wish your loved ones a very merry Christmas by letter?
5. Christmas Day dinner
Christmas day dinner is for many the main event of the festive period and a tradition that dates back to medieval times. Every family will do their Christmas dinner differently and it's important to set your own traditions and have a Christmas Day that suits you. Some families eat before midday, while others wait until after the King's Speech. Some will have a sit-down dinner, while others will enjoy a buffet or even go out somewhere for food. Traditionally, turkey is served with sides of roast potatoes, cranberry sauce, stuffing, pigs in blankets and platters of veg. And it'll often be finished off with a cheese board, and an array of desserts, such as Christmas pudding, yule log, trifle and fruit cake.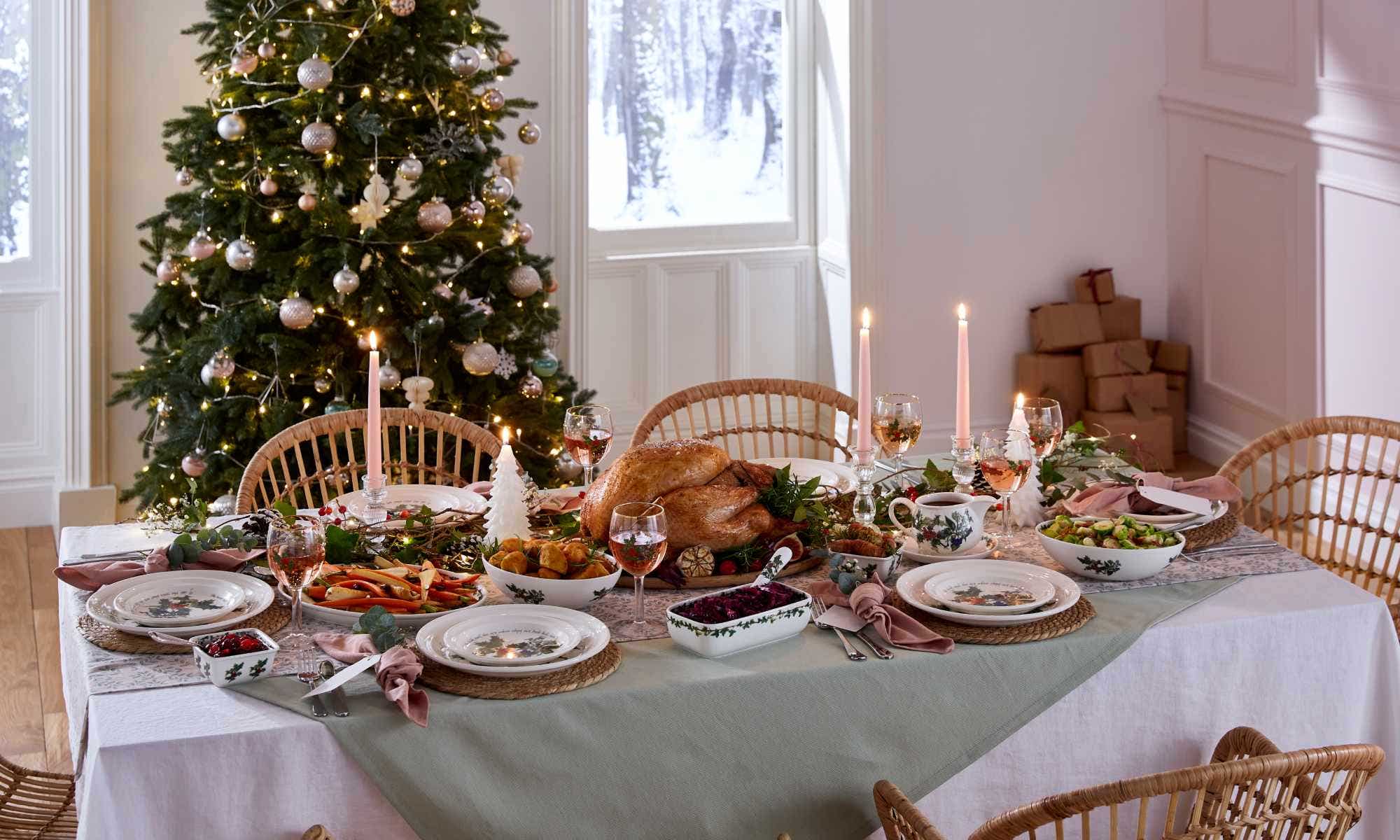 If it's tradition for your family to enjoy Christmas dinner at home and you're hosting, make sure you are prepped with everything needed to serve in style. From festive-inspired dinner sets, such as our The Holly & The Ivy and Sophie Conran Mistletoe 12-Piece Sets, to platters, serving bowls, gravy boats and glassware – don't underestimate the benefits of having a fully stocked crockery cupboard for the big day to help everything to run smoothly.