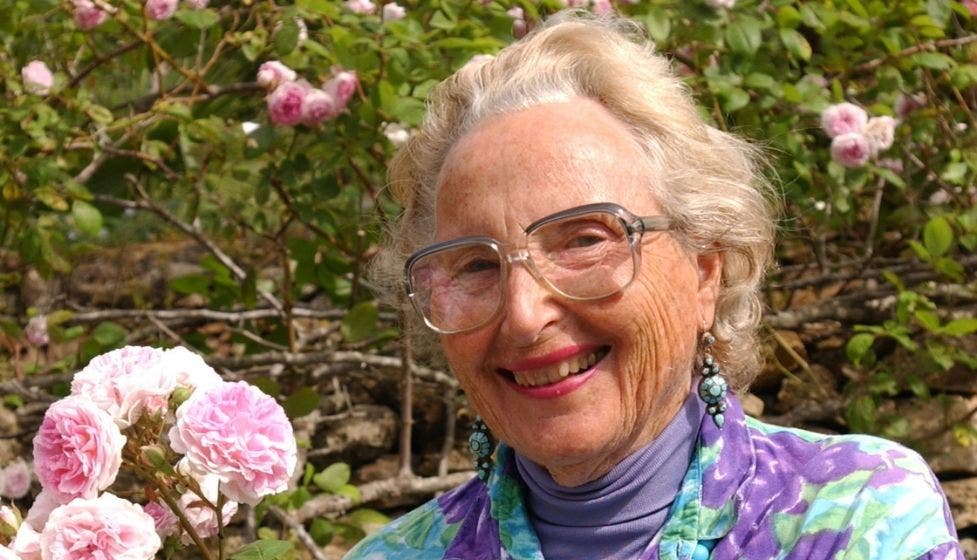 Susan Williams-Ellis
Born 6th June 1918, Susan Williams-Ellis was one of Britain's most celebrated designers of the second half of the twentieth century. Her designs were at the forefront of contemporary style and continue to inspire the ceramics industry today.
Susan was born on the 6th June 1918 to Sir Clough Williams-Ellis, the architect and creator of Portmeirion Village in North Wales, and his wife Amabel. Susan's life was spent socialising with and being taught by creative talents such as Bernard and David Leach, Henry Moore and Graham Sutherland and, keeping such interesting company, her innate feeling for shape, form and pattern flourished.
Following her marriage to husband Euan Cooper-Willis in 1945, the entrepreneurial duo moved to Wales and took control of her father Sir Clough Williams-Ellis' souvenir shop in the village of Portmeirion. This ignited the couple's flair for business, which would see them launch Portmeirion pottery in 1960.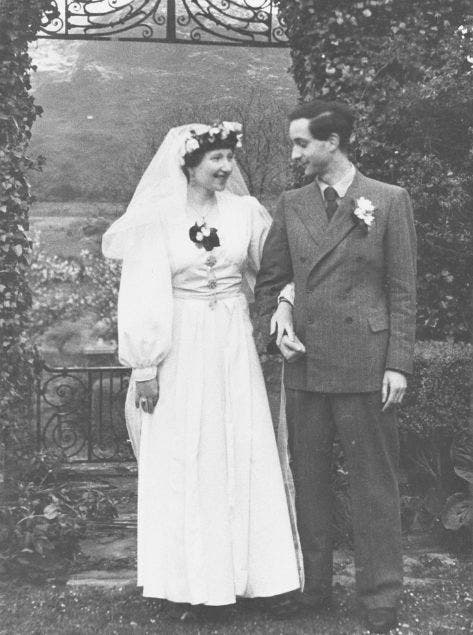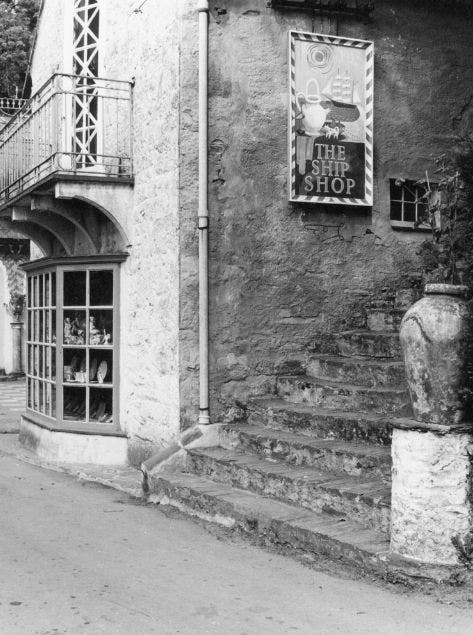 Susan's early Portmeirion designs include Malachite (1960) and Moss Agate (1961). Neither was produced in large quantities but both received high critical acclaim. Her next designs featured unusually bright, floral images (Portmeirion Rose and Tiger Lily), and then followed the iconic Totem design in 1963. With layered glazes of various hues, Totem brought Portmeirion well and truly to the forefront of fashionable design in this memorable era of evolving and revolutionary British design style.
With an ever-evolving reputation for striking design, Susan later created Magic City (1966) and Magic Garden (1970) which both featured strong and bold surface patterns. Susan's original prototype for Magic Garden was found in the cellar of Bank House (Susan and Euan's home that is attached to the Portmeirion factory). The design had been directly pencilled onto a cylindrical coffee pot and was simply stunning –so much so it inspired Portmeirion to create the Magic Garden Graphite collection in 2010. This can now be seen at the Victoria and Albert museum in London.
Julian Teed, Portmeirion's Creative Director from 1985-2019, remembers working with Susan: "It was an absolute honour to have worked with Susan for over 15 years, witnessing first-hand her wonderfully creative mind at work. Susan's vision was to create affordable and beautiful tableware to be cherished for years to come, and she succeeded greatly at achieving this. "The factory and village were an extension of Susan's family. She never switched off. On many occasions, Susan could be found in the factory at night taking cups of coffee to those on the night shift. She surrounded herself by the things she loved most in life - design, animals, flowers, and her employees."
Showing no signs of slowing down, Susan continued to experiment with her designs, leading to the creation of her most celebrated collection, Botanic Garden. Inspired by the hand-coloured herbal book, The Universal, or Botanical, Medical and Agricultural Dictionary by Thomas Green, Susan had an eye for detail and mesmerising illustrations of flower prints.
Going against the grain, Susan created individual motifs for each piece in the collection - an incredibly innovative decision at the time. Using a uniform leaf border on each product, Susan created a cohesive collection and the iconic Botanic Garden was born.
"I remember when we first launched Botanic Garden. At that time, you might have had dessert sets which had different patterns on each plate, but for the traditional tableware setting, everything had to match. I thought 'why can't we have different patterns all within one collection?' So, I created Botanic Garden!" "The department store buyers in 1972 said that no-one would stock it as there were too many designs and that nobody would want to buy it as it didn't match. I think I proved them all wrong!"
Susan Williams-Ellis (1918-2007)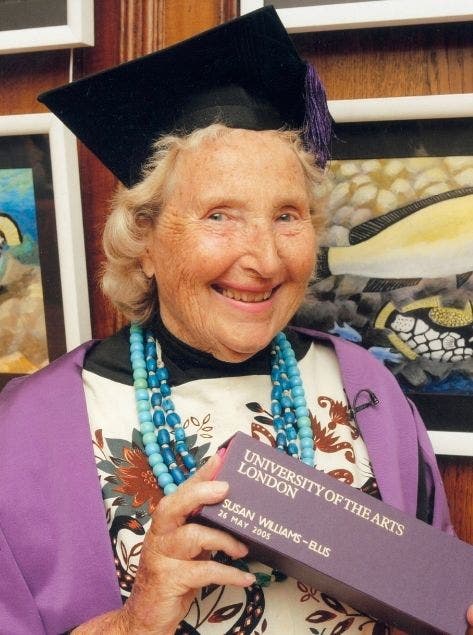 In 2005 Susan received an honorary fellowship from University of Arts, London. At the time Susan said, "I decided to pursue pottery, rather than painting, mainly because I wanted to create affordable and beautiful things. Being in Stoke has been a wonderful part of my life. The people of Stoke are really the nicest people one could ever meet, and their hard work has established Portmeirion and enabled us to sell our pots around the world. I have been very fortunate." Keele University also awarded her an Honorary Degree of Master of the University for an Outstanding Contribution to the Ceramics Industry Internationally.
"An exquisite artist, a spirited designer and a true pioneer who was instrumental in ensuring Portmeirion was at the forefront of pottery trends. She was a visionary, ahead of her time and most importantly knew what would sell."
V&A exhibition 2018
Susan's philosophy that tableware should be both beautiful and practical will continue to permeate Portmeirion's design values and to determine the success of the company that she created in the challenges of the 21st century.