" I've always wanted to have a pottery. My husband was slightly horrified at the idea at first. But we believe gaiety, brightness and good design are good business as well as good things in themselves."
Susan Williams-Ellis (1918-2007)
Susan was born on the 6th June 1918 to Sir Clough Williams-Ellis, the architect and creator of Portmeirion Village in North Wales, and his wife Amabel. The story of Portmeirion pottery really first began when Susan's father asked her to create some ceramic gifts for the shop at Portmeirion Village. This ignited Susan and her husband Euan's flair for business, which would see them later launch Portmeirion pottery.
In 1960 Susan and Euan purchased A. E. Gray Ltd., a small pottery decorating company based in Stoke-on-Trent. This was followed by the purchase of a second pottery company, Kirkhams Ltd., which had the capacity to not only decorate the pottery but also make it. These two businesses were combined and Portmeirion potteries was born. In fact, Portmeirion potteries continues to manufacture Susan's designs as well as others in the same factory in Stoke-on-Trent to this very day.
The 1970's saw the birth of what is considered by many to be Portmeirion's most recognised design, Botanic Garden. Launched in 1972, Botanic Garden was uniquely different - inspired by a serendipitous find of antique botanical books, and with a variety of individual floral decorations, it encapsulated the new mood for casual dining. It became an instant success and has become a classic British design, hailed as the world's most popular casual tableware design.
Susan always expected her pottery designs to fit comfortably with everyday life – today a requirement of every contemporary consumer – and, in her quest for success, she was heavily involved in the manufacture of all her pieces. Such involvement and devotion to the quality of the design and production of the product was rare, and when combined with Susan's individual style and creativity, became unique.
The ethos that was established over 60 years ago continues to live on and today Portmeirion pottery is made with a unique spirited individuality, taking inspiration from the beauty of nature to bring the outdoors in. It's utterly distinctive, but built for the real world, embracing form and function, soul and spirit, mind and moments.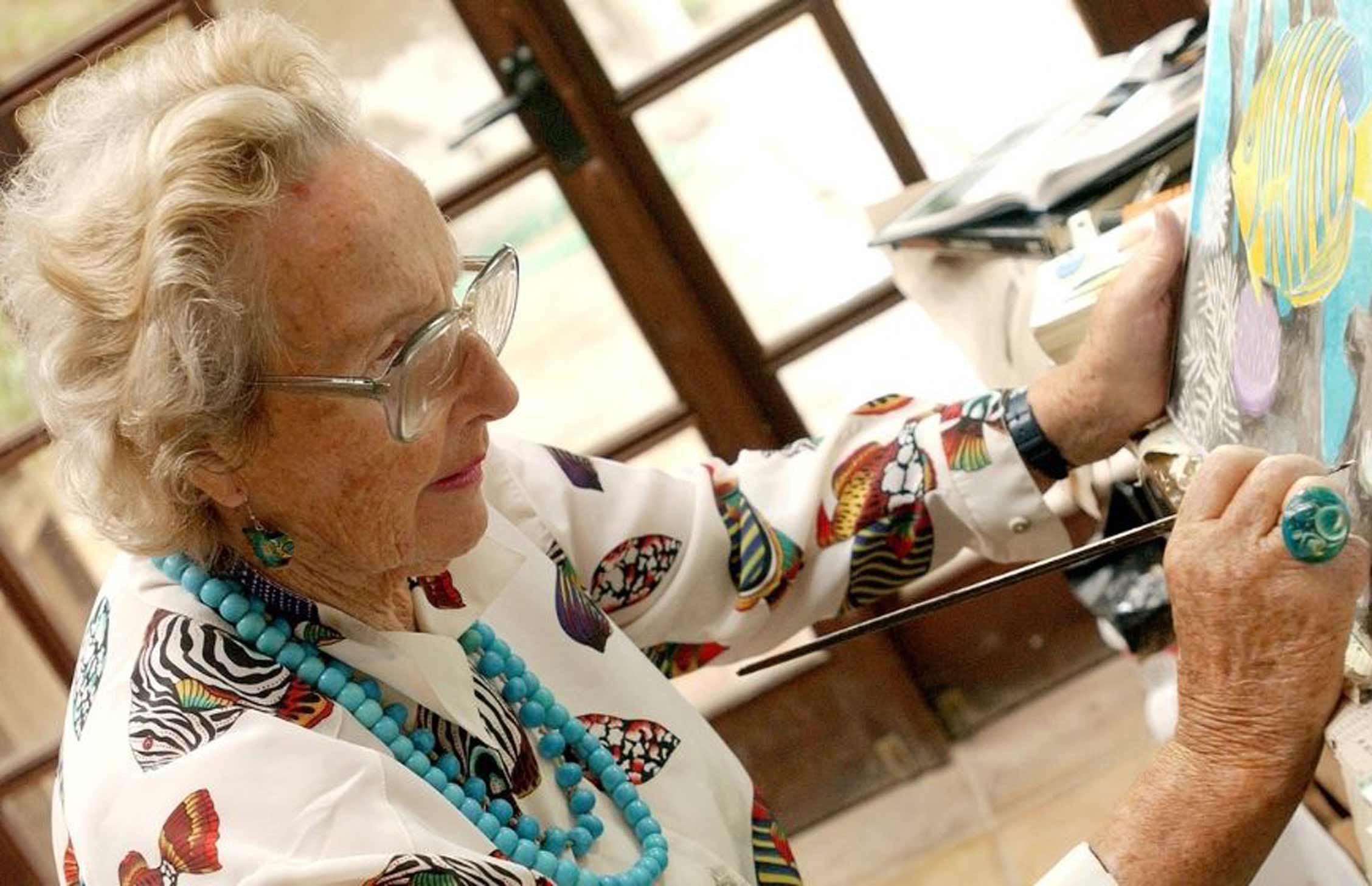 Susan's Story
Portmeirion's founding mother, Susan was one of Britain's most celebrated designers.
Read More