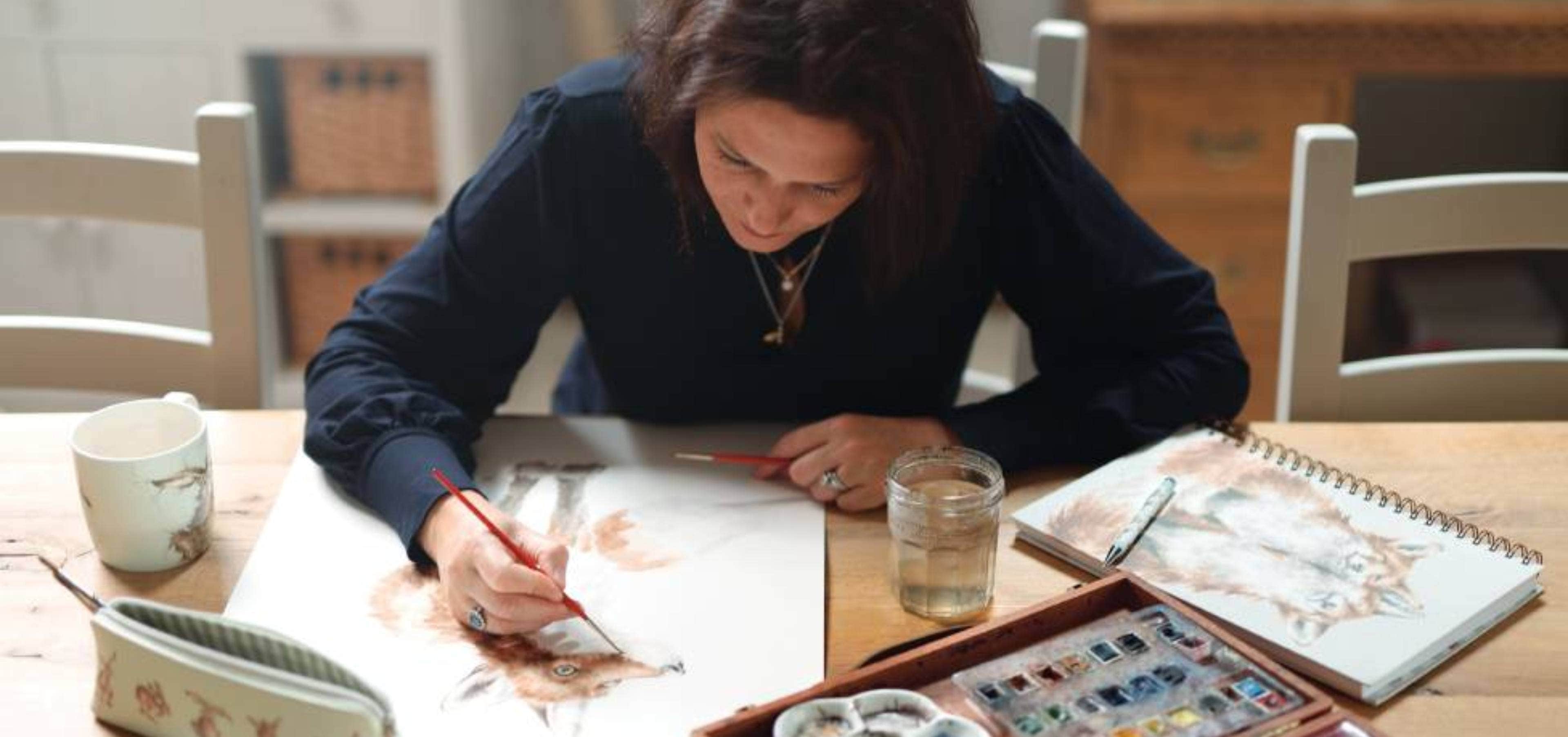 Hannah Dale, the creative genius behind Wrendale Designs, is an award-winning artist inspired by the animals she sees in the Lincolnshire countryside and their captivating personalities. Our collaboration with Hannah has resulted in a much-loved collection that is adored across the globe.
Hannah began Wrendale Designs in 2012 on a crowded kitchen table in Melton Ross, Lincolnshire, England. Having always loved nature and wildlife she studied Zoology at Cambridge University before embarking on a career as a stockbroker in London. However, fate had other ideas and a few months before packing her bags for the Big City, Hannah met her husband Jack, a Lincolnshire farmer. After five years of commuting to and from London, Hannah moved back home, and with a little one soon on the way, she finally had time to indulge in her creative passions.
Inspired by the glorious countryside, Hannah started to paint hares; loving their expressive faces and wonderful personalities. Soon she expanded her repertoire and began painting other animals – the rest, as they say, is history!
The effervescent nature of Hannah Dale's hand-painted watercolour designs of captivating British wildlife and zoological animals is expressed beautifully in our home and giftware collection. Encompassing everything from fine bone china mugs and kitchen accessories, to tableware, Christmas decorations and home fragrance, our Wrendale Designs collection is perfectly giftable and brings happiness to those who own it.
Discover Wrendale Designs