The Art of Outdoor Hosting
The Art Of Outdoor Hosting
Planning a get-together? Make the most of the sunshine and bring your party outside this summer. From planning your menu to decorating your garden, follow our outdoor hosting tips for a summer to remember.
The type of outdoor occasions you can host
When it comes to hosting a get-together outside, the type of occasions you can host outdoors is pretty endless. Picnics and BBQs are the obvious events we think of when it comes to dining al fresco, but your garden makes a great location for everyday dining set-ups and celebrations too.
Bask in the morning sun as you catch up with loved ones over breakfast, or turn your balcony into the Ritz with afternoon tea. Summer birthdays are also the best excuse for transforming your garden space into a place for family and friends to celebrate over dinner and drinks.
What do you need to host an outdoor party?
So, whether you're hosting an all-day BBQ with family, an evening dinner with friends or afternoon tea for two (or more), a little outdoor party planning beforehand will go a long way in ensuring your occasion runs smoothly.
1. A Theme
Picking a theme for your party will help to tie everything together, from your table decorations to your food choices and even your entertainment. If it's a birthday party you're hosting, your theme could reflect something the birthday person loves, such as their favourite movie or hobby. If the occasion requires something a little formal, then an elegant cocktail party theme could be on the agenda.
If a whole theme feels like too much, simply choosing a colour or pattern could work just as well. Take inspiration from your garden, echoing the colours of surrounding flowers and plants. From here, you can build this colour into your tableware, cushions, napkins, and even your drinks menu
2. Invitations
The type of invite you send out will depend on the type of outdoor party set-up you're hosting. A casual get-together between family and friends may require a simple text message or phone call to get the word around. But if you're planning more of a formal occasion, maybe you're celebrating something special and want to make a statement, then a formal invite to match may be the best option.
Unless you prefer paper invites, then online invitations save money, are eco-friendly and quicker to send. Whichever way you choose to invite your guests, make sure you include all the necessary information they need, such as dress code, food details, what they need to bring, and, of course, the date, time, and location.
The invite can also be the first step in integrating your theme. Give a nod to it with coloured font, the menu, or even the dress code.
3. Table & Seating
You've decided on a theme and invited your guests, now it's time to make the most of your space and arrange where your guests will eat, sit and drink. Casual seating and tables will work best for a picnic or BBQ. Think picnic blankets and cushions laid on the grass or chairs dotted around casually so people can choose to sit, stand or mingle.
If you're hosting an afternoon tea or evening dinner, a table with chairs and place settings will be ideal. Devote the rest of your outside space to a bar, room for children to play, or even entertainment.
If you're short on chairs, ask friends and family to bring some with them. Your guests will appreciate you hosting a gathering for them to enjoy, so they will be more than happy to help out where possible.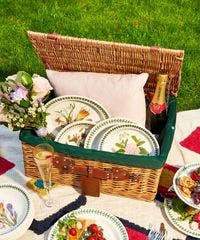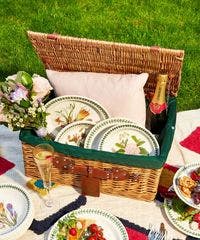 4. Decorations
You don't need to be green-fingered to make your outdoor space garden party-worthy. Whether you're hosting your get-together on a balcony, patio, or grassy lawn, there are some simple ways to spruce it up for your guests.
A beautiful spread of food on your table will be enough, but if you wish, add to the colour with a tablecloth and napkins and top with a vase or two of pretty flowers. As for the rest of your garden, hang colourful lanterns, strewn festoon lights between trees and across fences, pin-up balloons and even bunting.
Following a theme? Decorations are the perfect way to showcase it, but remember to give yourself plenty of time to plan your props if the theme you've chosen is quite specific.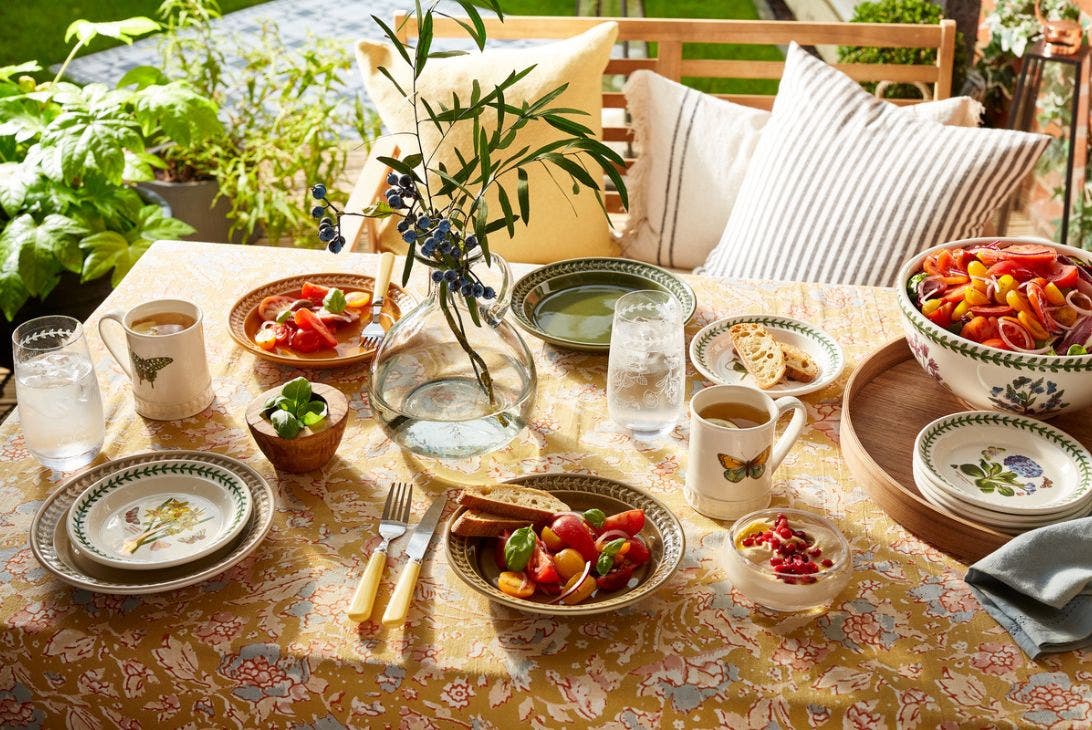 5. A Menu
Deciding on a menu for a party can be one of the most exciting aspects of party planning, but we also know, for some, it can be a daunting one - especially if you're hosting a larger gathering. There are lots to consider – allergies, dietary requirements, and different tastes, but don't let that put you off.
A buffet is a great option, offering a variety of food. You can even have each of your guests bring a dish to include in the spread – this is a fun way of including everyone and eases the pressure on you. If you're serving afternoon tea, go traditional with a mix of sandwiches, scones, and cake, and with a BBQ, serve up your favourite chargrilled mains with a selection of delicious sides.
Don't forget about drinks. Having a selection of alcoholic and non-alcoholic options available is best. As we mentioned earlier, you can easily tie your theme into your drinks menu – why not create a signature cocktail and mocktail? A fun detail your guests will remember.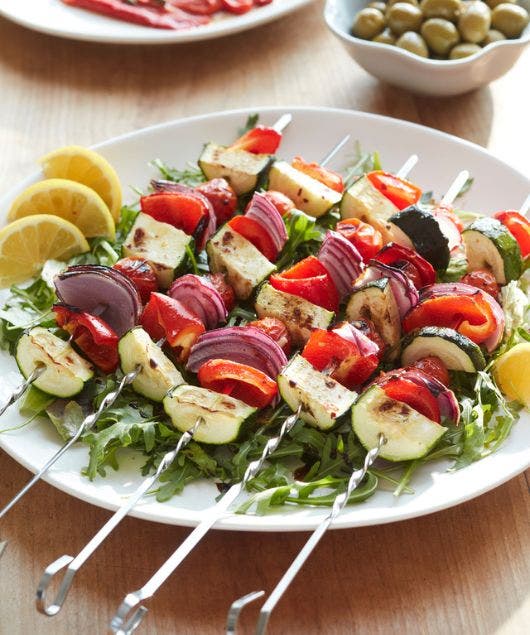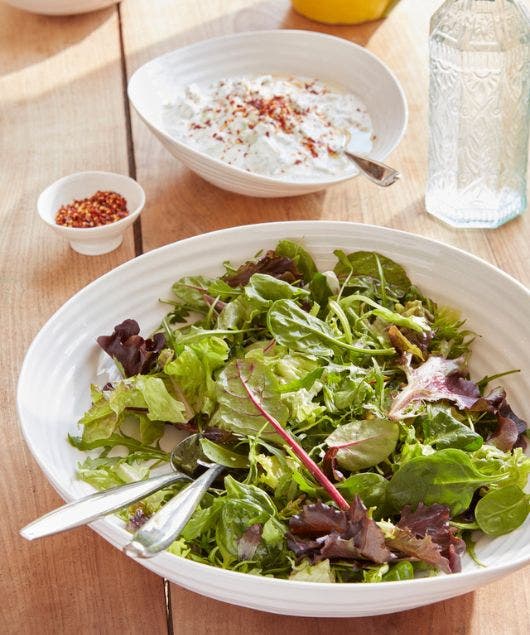 6. Serveware
Of course, with any party you will need plenty of serveware to dish your food out on, alongside plates, bowls, and glassware. For BBQs and picnics, platters are a must-have. And bowls of all shapes and sizes come in handy for different side dishes and dips.
For afternoon tea settings, make sure you have all the essentials, such as a cake stand, teapot, sugar bowl, and milk jug. And, of course, teacups and saucers. Have your tea set matching or play with patterns and mix and match your favourite styles.
If you're worried about breakages, melamine serveware is a good choice. Melamine trays and plates are durable and easy to clean, making them wonderful to have available if there are lots of children invited.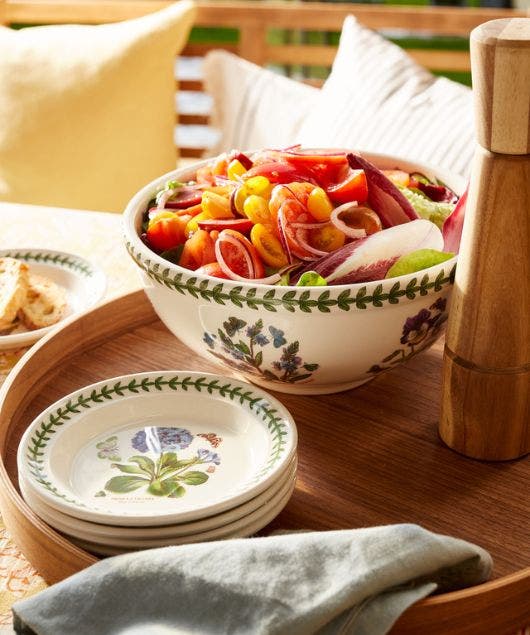 7. Entertainment
Games and activities are a must if you are hosting a baby shower or children's party. For other get-togethers, such as BBQs and dinner parties, guests are likely to enjoy spending their time eating, drinking, and socialising.
However, if you have a theme where certain activities tie in nicely, don't hesitate to include them. Also, if you're outdoor party is an all-day event that spills into the evening, then having something fun on the side to take part in will help to break the day up nicely.
How to keep your guests comfortable when dining outside
If your get-together is during a hot summer's day, set up a canopy or parasol for guests to take shelter away from the sun. As the evening becomes cooler, have blankets on hand for guests to keep warm, light up a fire pit or invest in heated lamps.
So, now you know how to throw an outdoor party, it's time to get planning for a fun-filled get-together and make it a summer to remember.