Unmistakably Blue Italian
Launched in 1816 and in production ever since. Blue Italian is now considered an iconic English design.
Steeped in history and mystery, Blue Italian was created amid Britain's Industrial Revolution by Spode's son, Josiah Spode II. At a time when many British nobility and wealthy-gentry embarked on Grand Tours, Josiah found that the trend for oriental designs evolved into a desire for European scenes and landscapes. Shrewdly, Josiah Spode II created a design that was the perfect blend of the two.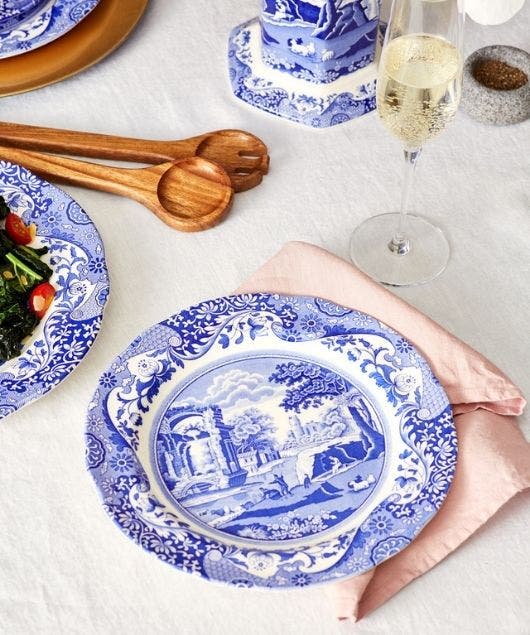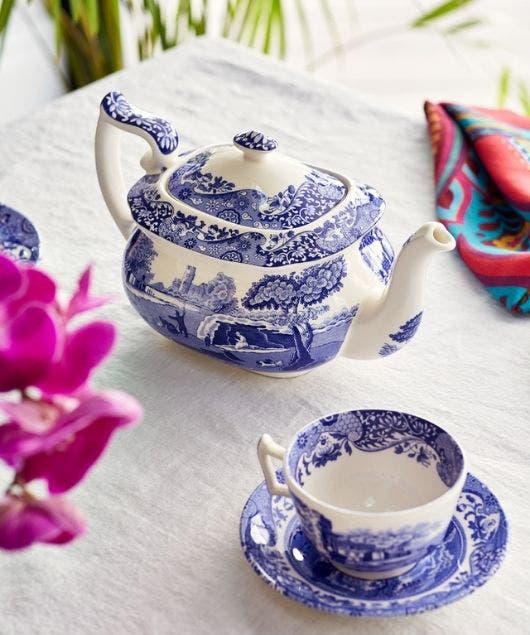 Finely detailed in shades and textures of cobalt blue, Blue Italian features an 18th-century Imari oriental border encompassing a beautiful Italianate scene. Utterly distinctive, Blue Italian was instantly popular.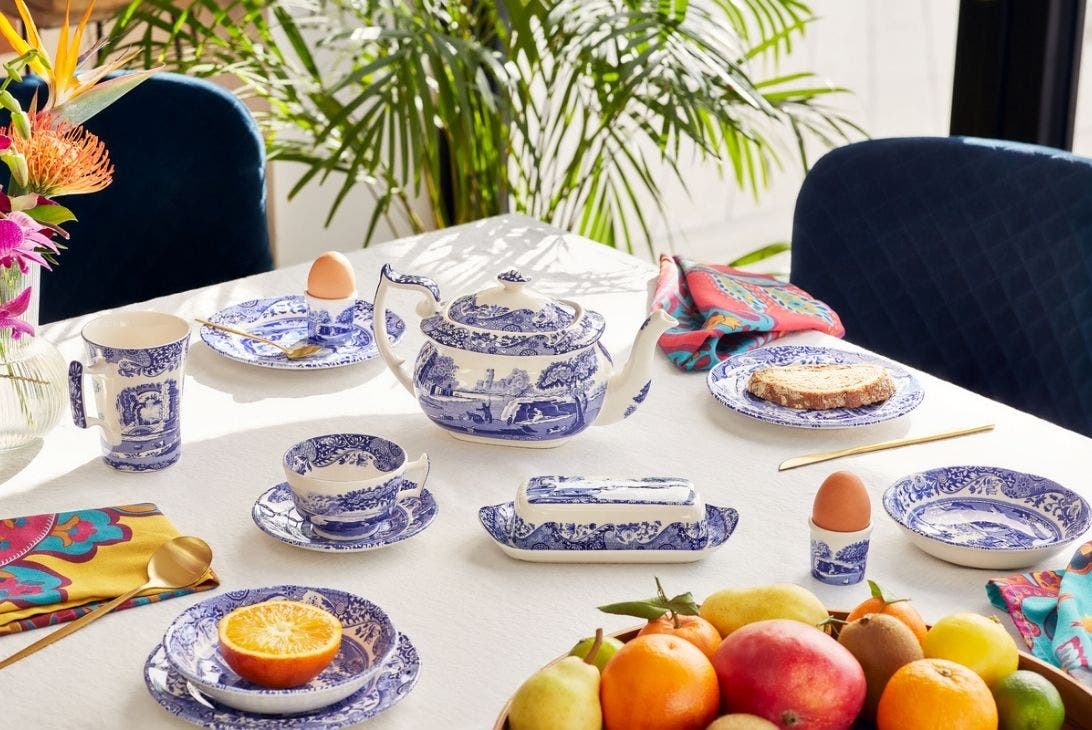 The exact origin of the design remains unknown, despite the efforts of collectors and historians around the globe. What is known however, is that although there have been hundreds of blue and white tableware designs created over the years, none have captured the hearts of the world in such a powerful way as Spode's Blue Italian. A Great British design icon for over 200 years.