Recipe: Butternut squash orzo with maple walnuts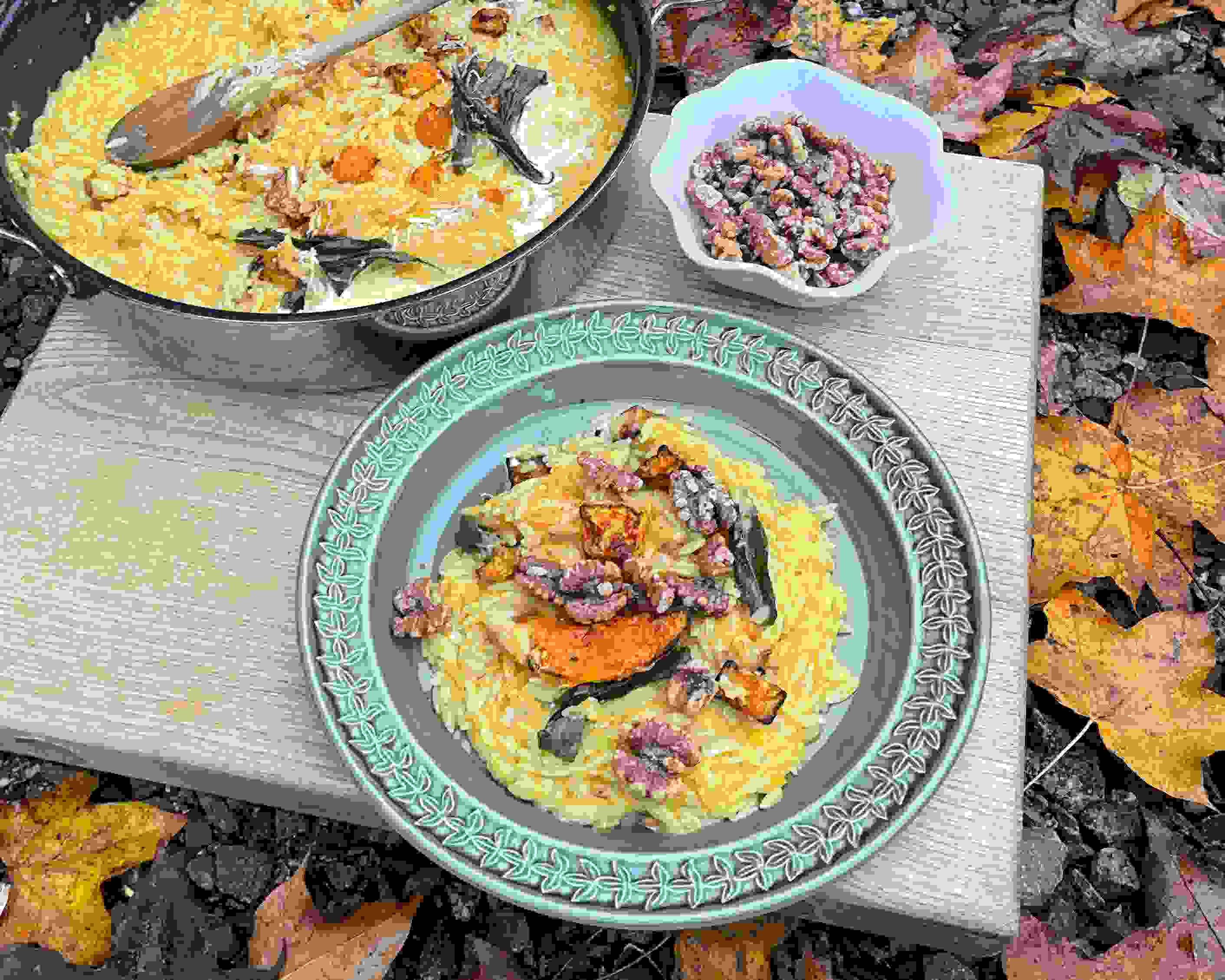 Edward from @eddmifflin has shared with us his recipe of butternut squash orzo with maple walnuts – a delicious, comforting recipe perfect for cosy evenings at home.
Ingredients:
1 onion
2 cloves of garlic
2 sticks of celery
500g orzo
1 large butternut squash
700ml veg stock
100g walnuts
2 tbsp maple syrup
A handful of grated parmesan
4 tbsp double cream (optional)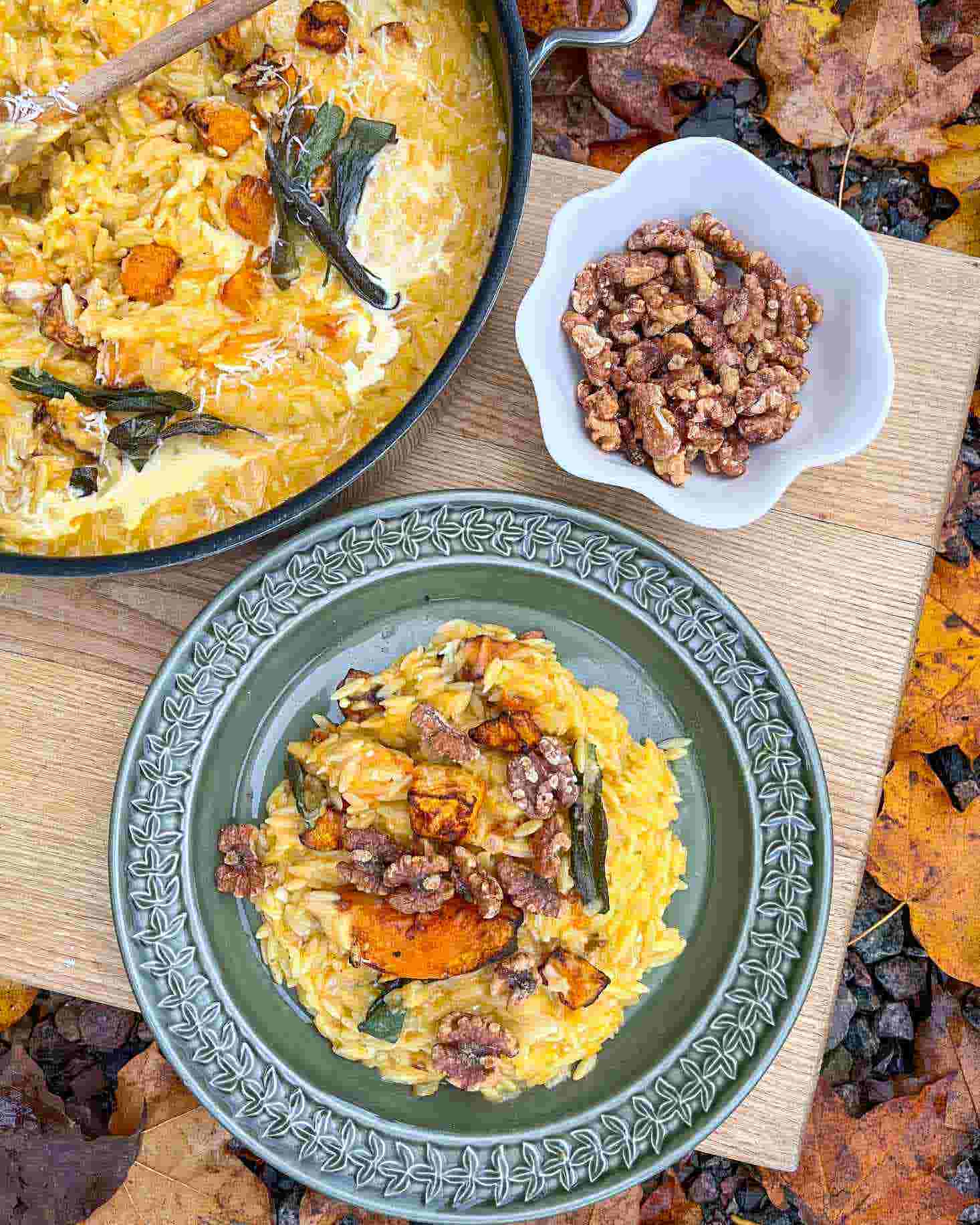 Method:
Step 1. Briefly chop the walnuts and mix with the maple syrup, a good pinch of salt and 2 tbsp of oil and roast in the oven at 150°C, being careful not to burn them.
Step 2. Cut your butternut squash into cubes, season and drizzle with oil and bake for 30 mins at 180°C.
Step 3. Meanwhile dice the onion, finely chop the garlic and celery and fry in some oil until softened.
Step 4. Once the squash is starting to brown remove two thirds of it (keeping the rest in the oven until browned and caramelised) and blitz with the stock.
Step 5. Add the orzo and squash/stock to the pan and cook on a low heat stirring regularly until the orzo is cooked (you may want to add a little more stock to create a loose, risotto like consistency).
Step 6. Stir through the remaining squash, a good handful of parmesan and the double cream, if using, then scatter over the walnuts and enjoy!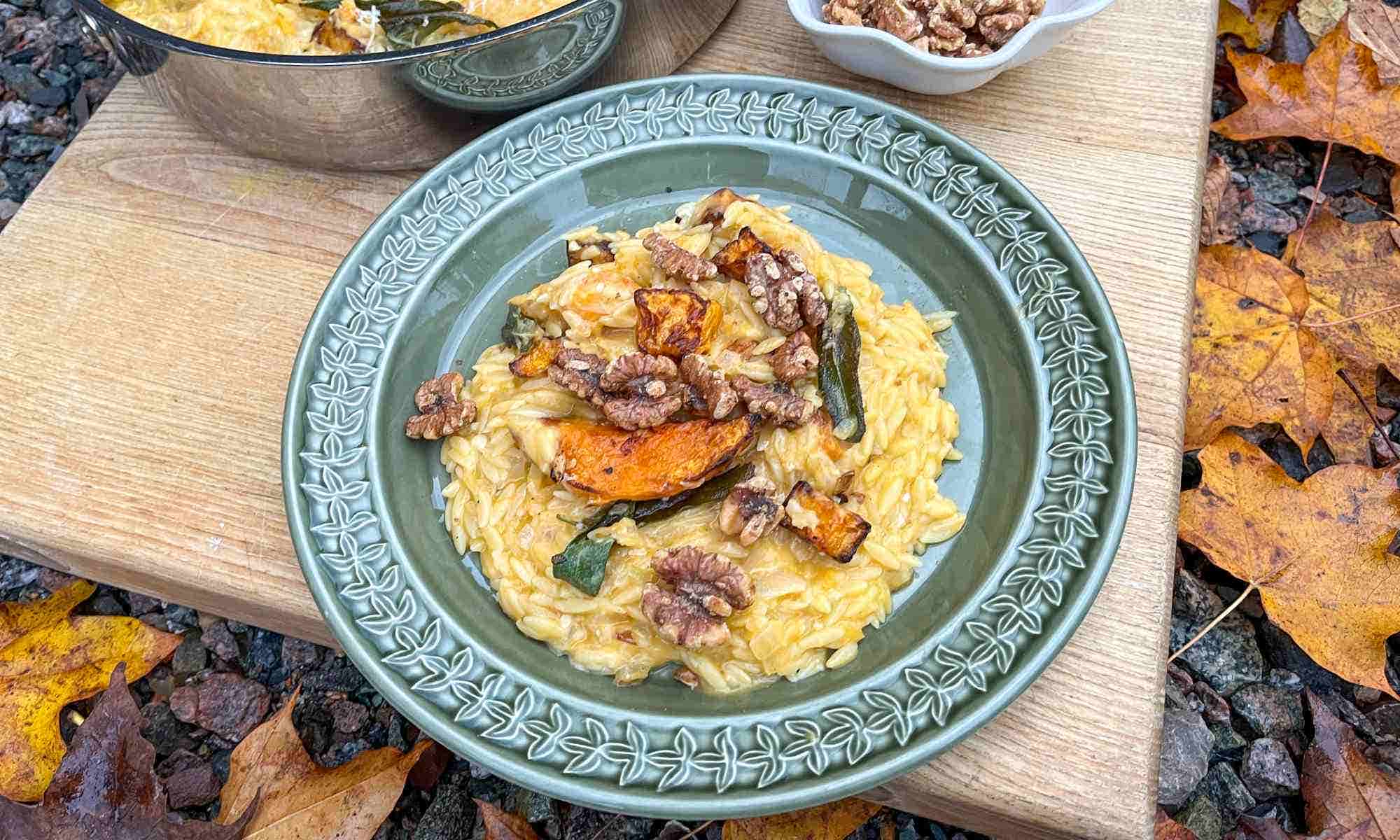 Explore more recipe inspiration below: