Choosing The Perfect Wedding Gift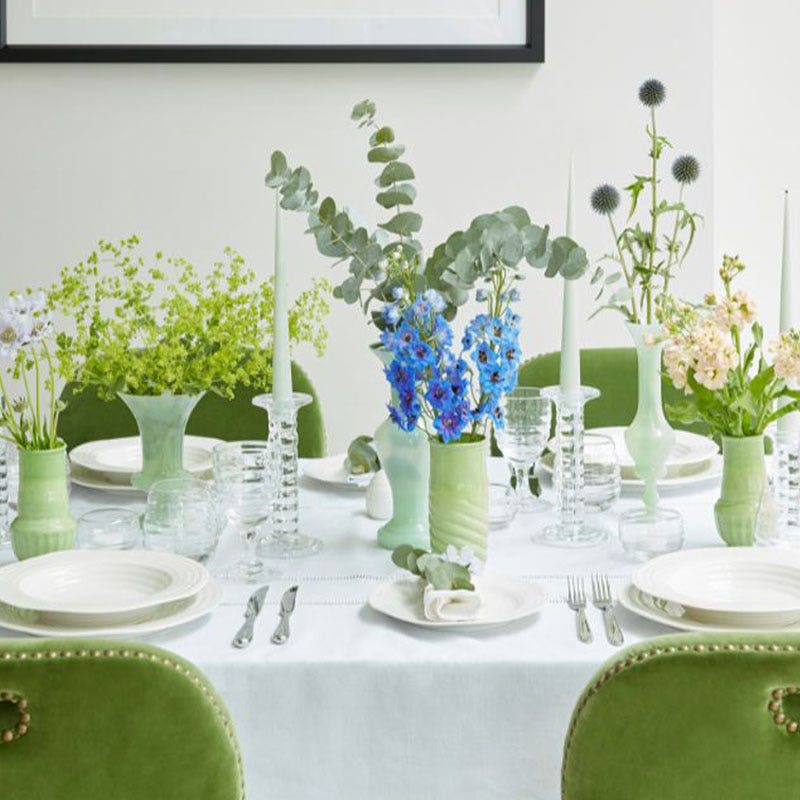 How Much Should You Spend on a Gift?
How much you spend on a gift for the soon-to-be newlyweds is a personal decision. But, to help you decide, there are a couple of things you can ask yourself - what can you comfortably afford? And how close are you to the happy couple?
If you're on a tight budget but are keen to splurge on a more expensive gift you know the couple will love, why not club together with others and split the cost? For bridesmaids and groomsmen who have already spent money on pre-wedding parties and fancy outfits, this can be a wise way to gift.
A Gift for the Home
These days, most couples already live together before getting married and have fully stocked crockery cupboards. However, if you prefer more of a traditional take on wedding gifting or know for sure that the special couple requires an update to their china, then a new dinner set just like this Sophie Conran 12-piece set could be just what they need.
If the lucky couple are regular hosts of weekend get-togethers, how about some statement serveware or cookware? Our Sophie Conran Arbor Serving Platter is the perfect piece for family gatherings, and casserole and pie dishes are a must-have for keen cooks. Gifts that tell them just how much you enjoy their feasts.
Planning a wedding can be stressful and expensive, so a gift that goes towards the big day itself will be more than welcome. If you are a talented baker, offer to make their wedding cake, or if you have a flair for floristry then help create homemade bouquets and buttonholes. Sharing your skills for what would normally be pricey additions to the big day will not only be a huge tick off their to-do list, but a special touch too.
A Gift for Making Memories
Help them make some newlywed memories by treating the bride and groom to an experience they can enjoy post-wedding. Think tickets to a West End Show, vouchers for a fancy afternoon tea, or a spa experience for two. If they share a particular love of something, tailor the gift to their shared passion – that way you know they will both enjoy it!
If you want a gift they're guaranteed to treasure, how about something with a little bit of sparkle? This Sara Miller London Chelsea Glass Vase, with its beautiful 22-carat gold detailing, makes a stunning yet thoughtful gift. With weddings come bouquets of blooms in all shapes and sizes, so a statement vase to showcase them in is sure to go down a treat.
A set of wine or champagne glasses will also come in handy for many years to come. Whether they use them regularly to enjoy their favourite tipple or only pull them out on special occasions, a reminder of their special day every time they toast will definitely make them smile.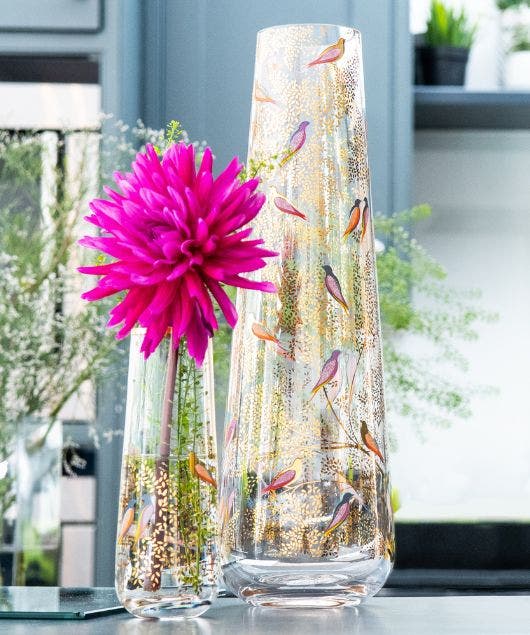 Some brides and grooms may have done the hard work for you and put together a wedding gift list. If this is the case, simply choose a gift that suits your budget. Don't wait too long though. Choosing early ensures you have plenty of options to pick from and gets the difficult part out of the way - so all that's left to do is to take your seat at the party.
There's a list, but you'd rather go rogue? Tearing up the wedding gift list can be a brave move to make, but if you're passionate about the gift you've got planned instead, then it can be a risk worth taking. If in doubt, speak to the couple beforehand to make sure they're happy about your surprise.
For more wedding gift inspiration, take a look at our curated collection of beautiful wedding gifts.